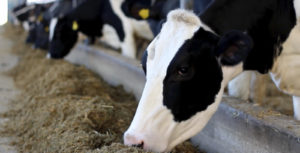 LA CARNE
La nostra carne proviene dagli allevamenti delle Aziende Agricole consorziate. 
Tutti gli animali sono alimentati con il metodo biologico e biodinamico, in cui non è ammesso l'utilizzo di concimi chimici, diserbanti e altri pesticidi di sintesi. 
Il punto cardine dei nostri allevamenti è sempre stato il benessere animale in quanto i nostri bovini hanno accesso a acqua e cibo in base alle diverse necessità alimentari, avendo riguardo per i naturali cicli biologici degli animali e dell'ambiente. Inoltre possono beneficiare di spazi ampi e puliti   ove è possibile il pascolo.


Garantiamo tutta la tracciabilità di filiera dall'allevamento fino al prodotto finito.
Il Consorzio Natura e Alimenta offre la carne in differenti formati: mezzene, trito e tagli anatomici in base alle esigenze e alle richieste dei nostri Clienti.
Meat
The meat we sell comes from cows that are fed in the healthiest way only using pesticides-free forage from our fields and certified fodder.
Animal welfare is of the upmost importance to us and our cows enjoy clean and spacious stables and can roam freely grazing in the fields around.  
Every single chunk can be traced from the stable to the final product. Consorzio Natura e Alimenta offers different cuts to meet our clients' needs.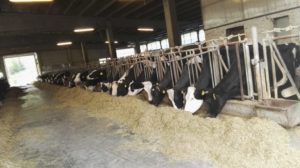 Le certificazioni per la carne del Consorzio Natura e Alimenta sono:
Biologico (Reg. 834/2007 e Reg. 889/2008 )
Demeter
Krav